Getting you the right support
We are here to help and support you following amputation. We have designed and created a unique way of ensuring you will be given much needed advice and information for you moving forward following the loss of limb(s).
We are here for you to call or email at any time (within reason) to explain in greater detail anything that you need to know, and we can also connect you with a support or user group local to you (where possible) and most importantly we can offer you a mentor, somebody who will have a similar amputation to yourself and for a similar reason to yourself who you will be able to relate to and they can help you progress to where you want to be.
Combined Experience
We have over 50 years combined experience of working with hundreds of amputees with reasons of amputation ranging from diabetes to explosions to crocodile attacks, there really isn't many more reasons we could think of than what we have dealt with so please understand our knowledge is second to none.
We are also linked to many disability and amputation charitable organisations that offer different services and alternative information so if we can't help you directly, we can link you with the people that can.
Please feel free to have a good look through our website as there are many relevant pages of information that may or will help you, if you can't find what you need, please drop us an email and we will get back to you at our earliest convenience.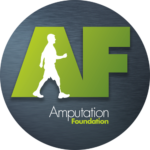 Interested in Volunteering with the Amputation Foundation?
Download our Volunteer Application Form here.