How AF can help you
The structure of Amputation Foundation has been cleverly designed by amputees that have been working supporting other amputees for a combined total of 24 years. AF know that it is vital to meet with new amputees as early as possible following amputation, and in many situation's it is very helpful to have contact prior to amputation.
AF have linked up with as many support organisations as possible and this is still growing, it is also helping the support organisations to develop the support that they offer, by helping them replicate a successful system currently in use by Amputation, Inspiration and Motivation CIC (AIM).
AF is making vast progress in building relationships with hospital professionals that work with amputees, such as orthopaedic, vascular, and rehabilitation consultants, physiotherapists, occupational therapists and many more.
The simple strategy we have in place makes our process very easy and straight forward for medical professionals to access patient support and saves much time and hassle and gives the professionals more time to be spent doing their vital roles rather than searching for peer support.
Our Process
Staff meet a new amputee or person waiting for an amputation
Staff contact AF on 01744 808 850 or email: [email protected]
AF will take some basic information:
Age, Sex, Type/Level of amputation, Reason for amputation, Hospital currently in, Town/City they reside, any related health conditions, Medical professionals name and contact details.
AF will find the right support with a similar level of amputation and reason for amputation, similar age and in many cases the same sex too, then contact the medical professional and arrange a visit. (We only send in amputees that use prostheses unless we are requested to bring in a non-prostheses user).
The person doing the visit will provide information and advice that has been supplied by AF, they will follow a strong code of conduct and will be vetted by AF who will hold full responsibility for the person doing the visit.
AF will also provide the amputee with contact details for a selection of user/support groups and make regular contact to ensure they are getting the correct level of support and correct information.
This process has been operational in the Northwest since June 2017 and is quickly spreading across the UK. Staff find it incredibly easy and quick to use and have seen great progress in rehabilitation following immediate contact and support from AIM or similar support organisations.
Our support doesn't end there, we provide benefit support, Legal support, Social support, Inclusive sports & Hobbies, Education and Re-Training advice, and Employment Assistance.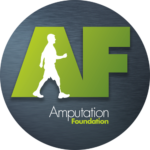 Interested in Volunteering with the Amputation Foundation?
Download our Volunteer Application Form here.
Call us on 01744 808 850 or send us a message…
Latest News
Following two successful years of taking over 50 people to the Calvert Trust Lake District, we are now giving amputees the opportunity to go to Calvert Trust Lakes or Calvert Trust Exmoor. This event is completely paid for by Amputation Foundation and is a three night, full board break packed with activities that are suitable for amputees. A refundable* deposit [...]