Legal Support
Why Legal Support is Paramount.
Losing one or more limbs can be very distressing and is a life-long condition that will require ongoing intervention from prosthetic centres and your GP, and possibly ongoing therapies. Amputation has huge impact on your social and working life, that's why it is vital you seek legal advice to see if you may be entitled to some form of compensation or care package that can give you the best level of care and treatments for the rest of your life.
We only recommend specialist solicitors that are extremely experienced in this field and can provide an effortless service that will reassure you that the process is moving in the right direction. We are happy for each and every amputee to use a solicitor of their choice but there are many factors that you need to consider when instructing a solicitor to take on such a tough and intricate case.
Please be aware that all solicitors will want to pursue your claim and they will tell you that they can give you a good service and get you what you need, but a more experienced solicitor within this field will be able to happily talk to you about their previous work and they should be able to put you in touch with previous clients that are happy to talk about the success of their claim. Amputation is classed as Catastrophic Injury, NOT Slip, Trip or Fall, please stay away from the everyday accident solicitors.
We currently recommend four Law firms that can be found on our legal panel.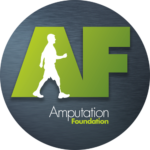 Interested in Volunteering with the Amputation Foundation?
Download our Volunteer Application Form here.
Call us on 01744 808 850 or send us a message…
Latest News
Following two successful years of taking over 50 people to the Calvert Trust Lake District, we are now giving amputees the opportunity to go to Calvert Trust Lakes or Calvert Trust Exmoor. This event is completely paid for by Amputation Foundation and is a three night, full board break packed with activities that are suitable for amputees. A refundable* deposit of £100 is required to secure your place. This will be refunded only when you [...]