Medical Professionals
The Amputation Foundation has been specifically designed to assist you as much as it will assist any amputee.
By medical professionals contacting Amputation Foundation when they are in contact with an amputee in a professional situation, Amputation Foundation are able to learn about certain specifics regarding that person and then find the appropriate support network for that person, and then find a mentor that will be able to assist the new amputee with accepting and dealing with their disability, fitting back in to society as an equal and progressing with their rehabilitation to make the most of their future options as an amputee.
Bookmark us
Please have a thorough look through our website and bookmark it so you are able to find us with ease, we are only a call or email away from immediate direct peer intervention.
It is proven that amputees which have peer support will enhance with their rehabilitation much faster than those that don't have that support, it's all about inspiration and motivation which charity founders Stephen Cruse and Andy Reid have proven with their Community Interest Company "Amputation, Inspiration and Motivation" (AIM).
Amputation Foundation is enhancing what Andy and Stephen have created and developing it to a national level.
Contact us
By Post
Amputation Foundation
Unit 3 Ruskin Leisure,
Ruskin Drive,
Dentons Green,
St Helens,
Merseyside,
WA10 6RP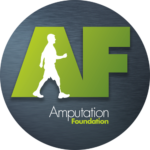 Interested in Volunteering with the Amputation Foundation?
Download our Volunteer Application Form here.