Latest News
A big thank you to the Liverpool Echo who recently wrote an article about our CEO, Stephen Cruse and his journey to setting up the Amputation Foundation. Check out the full article here: https://www.liverpoolecho.co.uk/news/liverpool-news/huyton-man-who-lost-legs-14205869.
Watch Iron Man's Robert Downey Jr and Albert Manero, a CollectiveProject student who founded Limbitless, surprise a very special child with his new bionic 3D printed arm. This prosthetic was built at no cost to the family. Find out more about the CollectiveProject here: http://office.tumblr.com Call us on 01744 808 850 or send us a message Contact us
Steve Davies designs, prints, builds and fits 3D printed hands and arms for children (completely for free!) A recent Channel 4 series called 'Shed of the Year' has unearthed a real community hero in Steve and his partner Drew Murray, who together make up Team Unlimbited. The children can pick any colour or theme they want, as each prosthetic limb is created to reflect the personality and character of them. Steve, who was [...]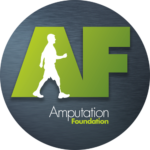 Interested in Volunteering with the Amputation Foundation?
Download our Volunteer Application Form here.