About the Amputation Foundation
Our unique charity is dedicated to providing a better start for amputees through education, advocacy, and support.
This passion comes from two unique guys from two totally different backgrounds, one military personnel who was blown up in Afghanistan and one civilian who was injured in a major road traffic accident.
"Our charity was created by amputees with a passion for helping and supporting others."
Both have many years of experience living with multiple amputations and also many combined years of inspiring and motivating other amputees, who many have gone on to volunteer their time and efforts; to help others or go back into employment.
The Amputation Foundation can assist amputees with many of their support needs and provide information that will be relevant to starting a new life as an amputee which will include
Benefits information,
Legal information,
Prosthetic centre advice and information,
Amputee-friendly events and support groups
The Amputation Foundation will continue to support amputees in their rehabilitation and provide opportunities to meet other amputees. We can certainly help you to rebuild your life and adjust to your new circumstances.
Amputation, Inspiration and Motivation CIC (AIM)
Following the success and growth of AIM, it has been vital to set up the Amputation Foundation as a registered charity. Using our experiences and connections from working at AIM, we have created this charity to assist hospital professionals throughout the UK for them to contact the Amputation Foundation when they are caring for amputees. The Amputation Foundation can then learn basic information about the amputee and instruct the relevant support person/group/network to meet with the amputee and act as an immediate mentor to help them through the initial process of living life without limb(s). All individuals/groups/networks that work with any amputees that have been referred through the Amputation Foundation, have to follow our code of conduct and can only provide information to the amputee who has been endorsed by the Amputation Foundation.
How it all began
Andy Reid.
Andy is a triple amputee, right below knee, left above knee and right arm above elbow. He was the victim of an Improvised Explosive Device (IED) whilst on patrol in Afghanistan in 2009, he has gone on to use walking prostheses, running prostheses, cycling prostheses and various arm prostheses, he has also managed to raise vast sums of money for various army charities including motor-trike riding from Lands-end to John O'groats, a tandem skydive and abseiled down 'The Big One' at Blackpool, plus he is now a motivational speaker and also author of "Standing Tall" released February 2013. Andy is also the proprietor of several businesses including a bar, a café, a non-profit Community Interest Company (AIM) and founder of a Charity (Amputation Foundation).
Stephen Cruse.
Stephen is a bilateral below knee amputee. He was the victim of a major road traffic accident in Australia in 2008, he has gone on to use walking prostheses, running prostheses, swimming prostheses, driving a car, riding a motorbike, cycling and has pushed and developed a small amputee user group into a local award winning charity.
Stephen is now the first and only UK bilateral trans-tibial amputee to have life changing Osseointegration surgery which fixes the prosthetics directly to his skeleton giving him greater range in movement less restrictions as an amputee.
Stephen has created a non-profit Community Interest Company called Amputation, Inspiration and Motivation CIC (AIM) along with Andy Reid and Jackie Palmer, inspiring and motivating people of all walks of life through inspirational and motivational presentations. Stephen also runs a small property business and has founded a charity (Amputation Foundation).
Amputation, Inspiration and Motivation CIC (AIM).
Andy and Stephen met in October 2010 in Auckland sky tower as they were both there for different reasons and both only in Auckland city for the one day. On meeting each other they soon realised they lived only 10 minutes drive away from each other back home in England, since then they have become good friends and met regularly to discuss how they can make a difference to people like themselves that haven't gained the experience, knowledge and life skills that they have.
AIM came from combining the skills of both Andy and Stephen to provide a service that is uniquely given by amputees to amputees, making this the most effective way of inspiring and motivating amputees to make the most of their future.
AIM has grown to become one of the best support networks in the United Kingdom for amputees, providing regular meetings, trips, home and hospital visits, personal development courses, training and volunteering opportunities.
How we can help!
Who we can help
Amputation Foundation (AF) is the first point of call for amputees, families and friends of amputees, and hospital professionals to contact to obtain immediate and impartial support from other amputees and support organisations.
AF is linked with many support networks and groups around the UK to ensure each and every amputee has first-hand advice, information, and support that will be beneficial to living a life without limb(s).
How it works.
The amputee, a friend, a family member or a medical professional should contact AF and provide the following information, age, sex, level of amputation, the reason for amputation, any other health conditions, and area of residence.
AF will use this information to search within the area or close to that area, for a mentor (an amputee) of a similar age, a similar level of amputation and a similar reason for amputation.
AF will find the nearest support network to the area of residence.
AF will provide all relevant information to the mentor and support group/network and ensure this information is provided to the new amputee.
AF will contact the new amputee on a regular basis to ensure that the individual's needs are being met.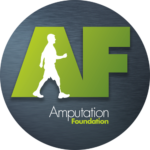 Interested in Volunteering with the Amputation Foundation?
Download our Volunteer Application Form here.