Contact us
By Email
Send us an email using the contact form.
By Post
Amputation Foundation
Unit 3 Ruskin Leisure,
Ruskin Drive,
Dentons Green,
St Helens,
Merseyside,
WA10 6RP
By Telephone
Call us on 01744 808 850
Connect with us
Twitter:           @AF_amputation
Instagram:      @AF_amputation
Facebook:       Amputation Foundation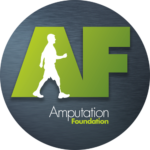 Interested in Volunteering with the Amputation Foundation?
Download our Volunteer Application Form here.